Dedicated Staff & Spectacular Facilities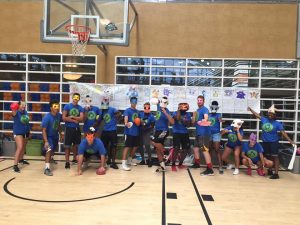 Woodmont prides itself on professionalism and unsurpassed enthusiasm. The entire staff is extensively trained and background checked. Counselors, "on-site" medical staff and lifeguards are all devoted to making Woodmont Summer Camp the ultimate destination for safety, quality programming and non-stop fun.
Our staff consists of teachers, college education majors and high school students who are planning to become teachers. All of our staff enjoys children and love working with them.
Located in Boca Raton's Lifetime Athletic Club, Woodmont has access to the finest amenities. This state-of-the-art facility hosts a indoor air conditioned gymnasium and multi purpose rooms A tropical pool, large turf playing field along with tennis courts and volleyball court comprise the outdoor facilities available to the kids – everything your child will need for a great summer.